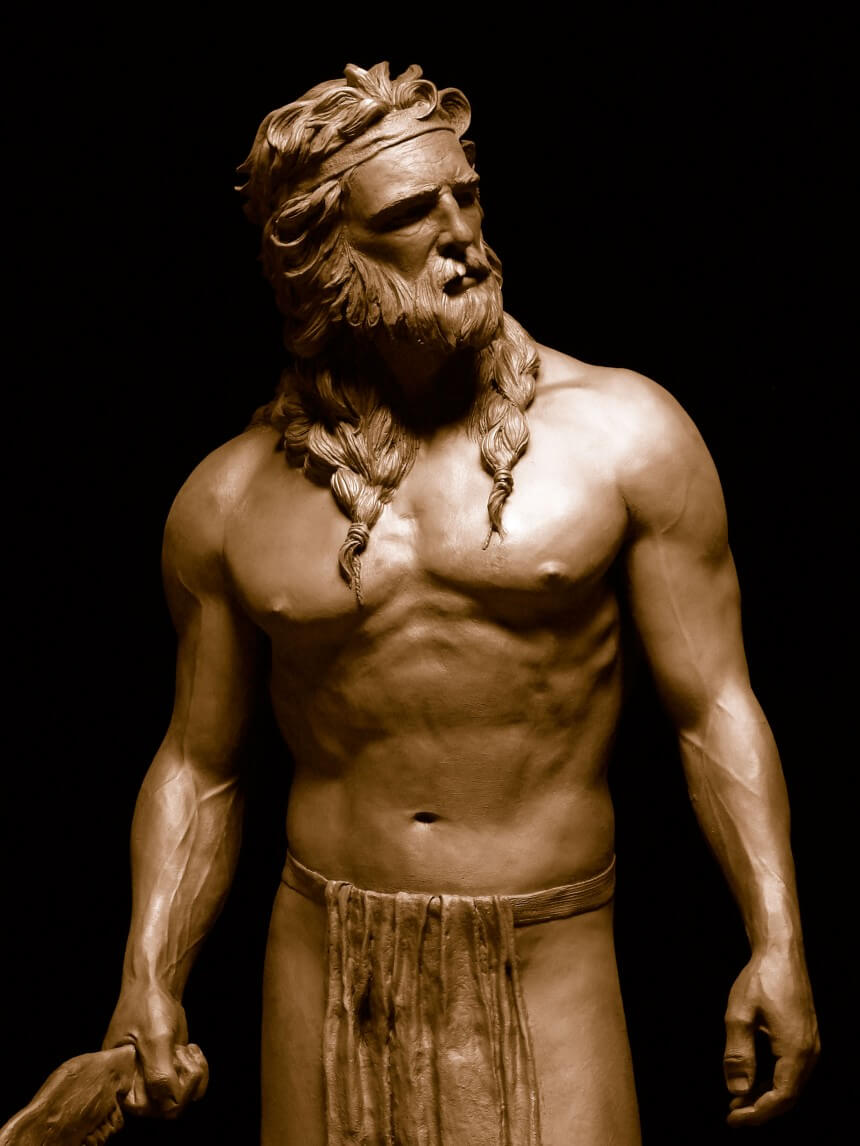 For Thursday, February 13, please read through my
Study Questions on Joshua and the Book of Judges
and then read Joshua Chapters 1 and 24 and Judges Chapters 1-2, 6-9, and 18-21.
Please also read the story of at least one of the following Judges: Ehud (Judges 3), Deborah (Judges 4-5), Jephthah (Judges 11-13), or Samson (Judges 14-16).
The first question for your next midterm exam asks you to talk about the figures in Joshua and Judges as "heroes with warts" or "warts with a hero." You might think about that question as you do the readings.
For the post here, evaluate the strengths and weaknesses of whatever figure in these chapters you find the most interesting (Joshua, Gideon, Deborah, Abimelech, etc.) What do you think of this person? What's admirable/not so admirable? A hero with warts? A wart with a hero? For extra credit, you can comment on an additional figure. Please put "extra" comments in a separate post.
By the way, the picture here is Ben Victor's statue of Samson. Been took my History 413 class here at NSU quite a few years ago. And, just in case you are wondering, he didn't use a younger version of me as his model for Samson.